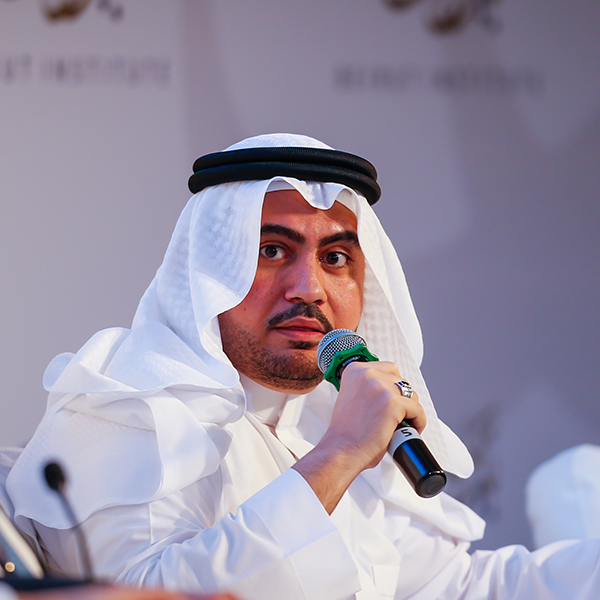 Prof. Dr.Malik R. Dahlan
Senior Research Fellow, RAND. Professor of International Law and Public Policy, Queen Mary, University of London, Advisory Board Member, Beirut Institute (Saudi Arabia)
Prof. Dr. Malik R. Dahlan is the Principal of Quraysh. He is based in London and has led an internationally celebrated career in law and policy.
He is a multi-jurisdictional legal practitioner and a transnational regulatory lawyer. He originally trained as an international lawyer focusing on international trade law, transnational legal problems and investment law. He developed a career in international alternative dispute resolution (ADR) in parallel. He is a certified mediator and focuses on political mediation and investor-state dispute settlement (ISDS). Prof Dahlan serves on the Board of Directors of the International Mediation Institute (IMI) in The Hague. He is also a Fellow of the Chartered Institute of Arbitrators (CIArb).
As for policy and academic activism, he is an expert in transitional political economy, development and trade regionalism, negotiation theory, transnational political entrepreneurship and track-two diplomacy. He has written and advised on matters regarding international law, dispute resolution, global and regional governance, legislative affairs, defence, energy, and foreign relations.
He is a UN Constitutional Expert (and one of ten Regional Experts in Constitutional Affairs, Oil and Gas selected by the United Nations Assistance Mission for Iraq). After having practiced at White & Case LLP in New York and Washington DC for several years, he spearheaded the establishment of the Brookings Center in Doha and was the Centre's founding Director. He was also the founding Director of the Qatar Law Forum of Global Leaders in Law. He was Special Adviser to The Rt. Hon. the Lord Woolf of Barnes, Former Chief Justice of England and Wales. Inspired by the transformative time and promise of the Obama Administration, he established and affiliated the Middle East Practice of the late US Secretary of State Dean Acheson's Washington DC-based firm, Covington & Burling LLP, and headed it for more than six years. At the wake of the generational revolutions of the "Arab Spring" in 2011, he mobilized the establishment of Innovation Platform for Global Change "iPlatform" to help younger generations address the most pressing Rule of Law and political transitions challenges such as refugee, displacement and reconstruction plans-- iPlatform was launched in collaboration with University College London (UCL) in November 2013.
He acts as an outside counsel for many businesses, institutions, organizations, and government entities. He represented Twitter Inc., Microsoft, Northrop Grumman, The Smithsonian, Lloyd's and others. He has worked extensively on numerous ground breaking initiatives in the Arabian Peninsula, including Doha's $8.67 billion Specialty Teaching Hospital and the $47 billion Saudi Economic Cities Project. He was the Senior Executive at the Qatar Financial Center, establishing it's Judiciary; the Qatar Financial Centre's Civil and Commercial Court, and Regulatory Tribunal, where he also served as the first Director for the International Alternative Dispute Resolution Centre. He advised the Foreign Commonwealth Office (FCO) on post 9/11 Islamic relations. He also advised the United States Trade Representative (USTR) on the accession of Saudi Arabia, and the Gulf Cooperation Council (GCC) to the World Trade Organization (WTO).
Prof Dahlan is a dedicated philanthropist and advocate for ethical investment. He is the Chairman of the renewable energy technology company, GreenGulf Inc. He is also serving as a member of Massachusetts General Hospital (MGH) President's Council, International Advisory Council and Partners HealthCare Corporation Member. He previously served as a Board Member for the Hamad General Hospital in Qatar and as a trustee of the Arab British Centre. Prof Dahlan was also named to the World Economic Forum's Global Agenda Council on the Future of the Middle East. He is a member of the Timbuktu Renaissance Presidential Action Group (TB2R) and is a trustee of CoExist Foundation in the UK. He is also an Advisory Board Member of the Beirut Institute.
He is a fellow of the Aspen Institute. He is a member of the American Society of International Law (ASIL), Chatham House, British Institute of International and Comparative Law (BIICL), the International Institute for Strategic Studies (IISS), the Union of Arab Lawyers, the International Union for Muslim Scholars and the International Bar Association (IBA) Endowment Committee.
He is the Chair of the International Section of the Harvard Law School Association (HLSA) and member of the Executive Committee. He was the founding President of the Harvard Law School Association of Arabia (HLSA-A).
Prof Dahlan is a member of the Academic Board of the West-Asia North Africa Institute (WANA) in Jordan; the Editorial Board of the University of California- Los Angeles (UCLA) Journal of Middle East Development; the Advisory Board of the School of Oriental and African Studies (SOAS) Centre for Islamic and Middle Eastern Law's (CIMEL) Yearbook of Islamic and Middle Eastern Law; and the University of Toronto-Yale Middle East Law and Governance Interdisciplinary Journal (MELG).
Prof Dahlan attended Belmont Hill School (BHS) Belmont, Massachusetts. He completed his Civil Law and Jurisprudential Studies in Jordan, first at Aal Al-Bayt University in Al-Mafraq, where he studied Law and Jurisprudence and then at the Faculty of Law at the University of Jordan in Amman where he obtained his (LL.B.). He studied for a Masters at Harvard University, in special studies in Government at the Graduate School of Arts and Sciences (GSAS) in addition to receiving his American legal training at Harvard Law School (LL.M.). He further completed a Masters Degree (AM in Regional Studies) at the Harvard Center for Middle East Studies (CMES). He attended Selwyn College, Cambridge University to receive his English Legal Methods (ELM) training. He obtained his professorial qualification the (Ālemiyyah) Habilitation Professorial Doctorate (Prof. Dr. jur) in Law and Public Policy at the renowned Al-Azhar University, completing the Habilitation Higher Doctorate with Distinction and Honor Merit in the First Rank.
Prof Dahlan was a Visiting Academic and lecturer at the National University of Singapore (NUS), Middle East Institute, Lee Kuan Yew School of Public Policy. He developed his theory on "Regionalism and Integration" in Singapore.
Prof Dahlan was a Fellow at the Lauterpacht Centre for International Law at Cambridge University and Peterhouse College. He is a Visiting Professor at the Centre for Commercial Law Studies, Queen Mary University of London. His specialisms are energy law, geopolitics and ethics as well as ISDS.
Prof Dahlan has his UN training and certification for peacekeeping, security and safety conflict zones. He has received various awards, accolades and designation recognizing his leadership and contributions from several academic institutions, judicial bodies and publications. He is bi-lingual English and Arabic and proficient in French and Hebrew.