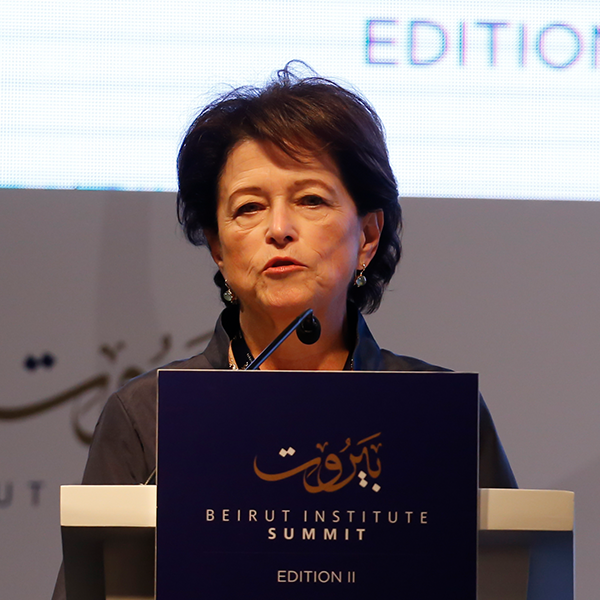 Toni G. Verstandig
Executive Vice President, S. Daniel Abraham Center for Middle East Peace - Washington, DC (USA)
Ms. Verstandig is a leading expert, policy advisor, communications strategist and facilitator who generates and develops transformational ideas and programs that impact the economic landscape, drives innovation and economic development in countries in transition. Extensive experience in forging public-private partnerships to stimulate economic growth and stability, create sustainable jobs through innovation and entrepreneurship, and strengthen civil society and governance. Through extensive experiences, Ms. Verstandig has developed a deep understanding of the complexity of the strategic framework of public-private partnerships their implementation. Beyond ideation and thought leadership, Ms. Verstandig forges longstanding relationships. She is known for the ability to develop goals that multi stakeholders can embrace. Ms. Verstandig has also consistently demonstrated the leadership to execute on these on these goals.
Ms. Verstandig is currently the Executive Vice President at the S. Daniel Abraham Center for Middle East Peace whose primary objective focuses on ending the Arab-Israeli Conflict. Previously, Ms. Verstandig served as a Senior Advisor to the Public Programs Department at the Aspen Institute which included the Abu Dhabi Ideas Lab, a high-level international convening in the UAE of the next generation of leadership. She also served as Chair, Aspen Institute Middle East Programs where Ms. Verstandig provided leadership, strategic vision and management for all aspects of the Middle East Programs and the Partners for a New Beginning a public-private partnership.
Previously, Verstandig served as Deputy Assistant Secretary of Near Eastern Affairs at the U.S. Department of State and served as member of the US negotiation team tasked to reach a comprehensive agreement to end the Arab-Israeli conflict.
She is a longstanding member of the Council on Foreign Relations.
Ms. Verstandig has provided leadership and experience in healthcare governance as Chair of the Children's National Medical Center Foundation Board, as well as the Board of Trustees of Children's National Medical Center. She also serves on the Board of Trustees of the Center for Global Development and the University of Denver's Korbel School of International Studies.